So yer lookin fer a crew...?
Welcome aboard! My name is Cancel and I started 'A Krows Nest' back in October of 2015. Originally I made models for myself based off neat fantasy characters. I wanted to offer some products for other trans men as well as the market was rather weak in that area in 2015.

I never imagined I'd be doing this all the way up to today! I've learned a lot over the years, I've had help off and on but presently? This shop is solo run and operated. Finding all these lucky lads and gettin' em to port is hard work but I wouldnt change it for the world.

I love what I do and I hope you love what we offer. All items are handcrafted and each is its own unique art piece. No two pours are the same which is something I absolutely adore about working with silicone. Thank you for coming to check out the docks and I hope you find a friend of your own to haul ashore. :)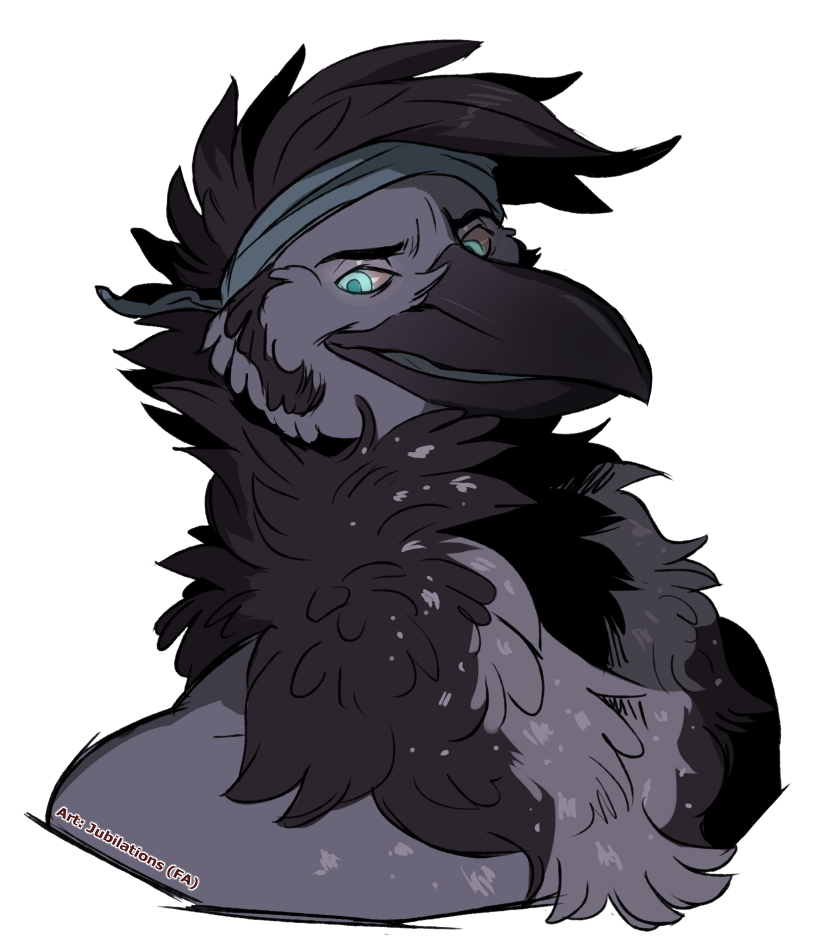 Who is this little bird?
This featherbutt is our mascot! It's also my personal character so you may see him poking his little beak into things from time to time but he's mostly harmless.

You can call him Cancel, if you'd like!